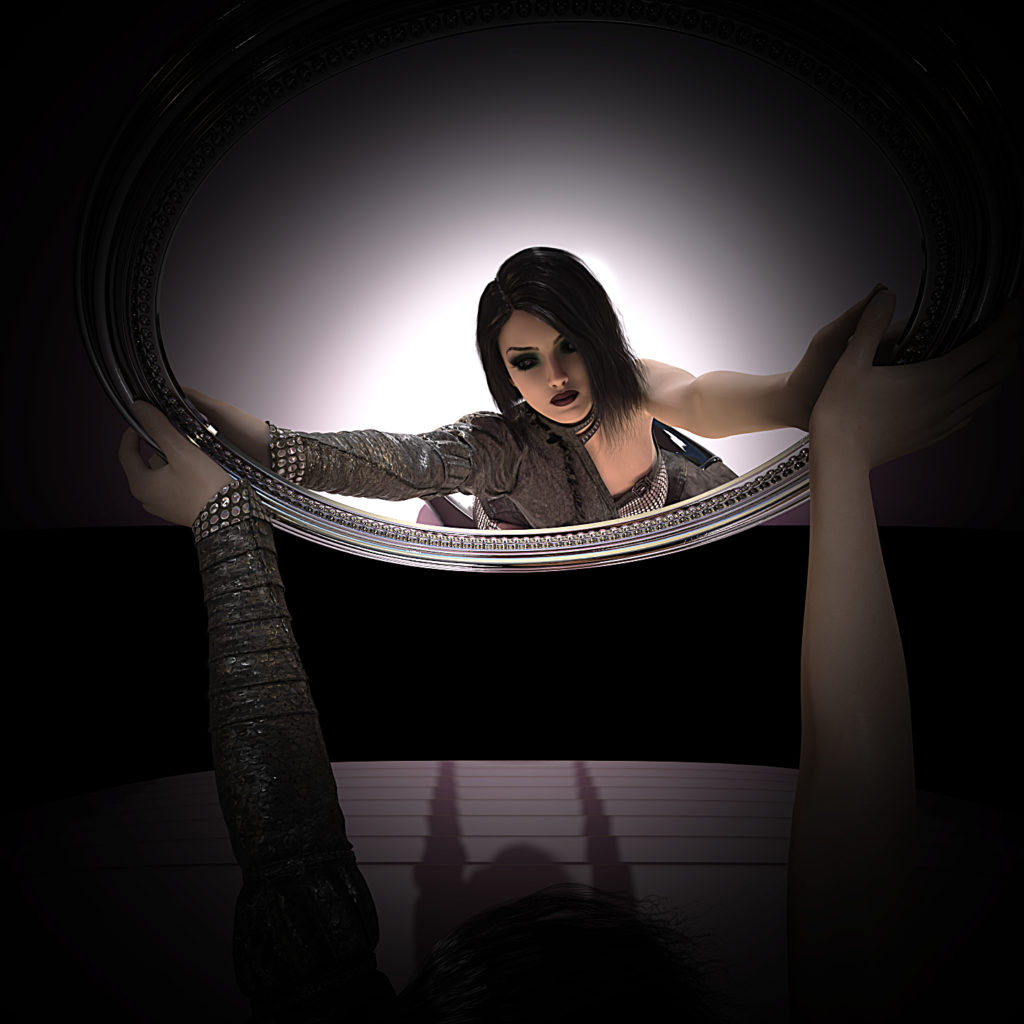 Idee & Ursprung

Das Finale von Kapitel 4 beginnt unruhig und irgendwie unheilvoll. Das wird unter anderem auch dadurch gestützt, dass dieser Song nur sehr wenige Wiederholungen aufweist. Die einzelnen Melodien tauchen meist nur in abgewandelter Form erneut auf, so dass es im Prinzip keine identischen Parts innerhalb des Songs gibt.
Die Komplexität gegenüber den anderen beiden Stücken wurde etwas zurückgenommen, was sich auch in der etwas kürzeren Spielzeit widerspiegelt. Der Song ist in sechs Einzelparts aufgeteilt.Besonders markant ist dabei der dritte Teil, also der Abschnitt nach dem ersten Bruch, in dem Oddward im Kerker eingesperrt wird. Hier werden die beiden Mitgefangenen mit jeweils eigenen Leitmotiven charakterisiert, die zu einem späteren Zeitpunkt in abgewandelter Form wieder auftauchen. Das Bass-Thema steht für den älteren Mann, der an den betagteren Oddward, wie er bereits in "Pale Aurora and the rhythm of the stars" vorgekommen ist, erinnert. Der nachfolgende und vorwiegend durch das Klavier getragene Abschnitt steht für die junge Frau, die ebenfalls mit in dem Kerker eingesperrt worden ist und die Ähnlichkeiten mit Aurora aufweist.
Der erhöhte Einsatz von Soundeffekten ist der Tatsache geschuldet, dass in diesem Song von der Handlung her sehr viel passiert. Die Effekte verdeutlichen an den entsprechenden Stellen die markanten Wendepunkte (Gefangennahme, Kerker, Flucht). Da der letzte Abschnitt inhaltlich betrachtet erstmals außerhalb des "heiligen Gartens" stattfindet, wurde hier auch musikalisch noch einmal ein bewusster Bruch vorgenommen, der die Abkehr von diesem Ort und den erneuten Aufstieg in Richtung Weltraum symbolisiert. Die mysteriöse Erzähler-Stimme am Ende liefert die Zusammenfassung/Erkenntnis aus diesem Kapitel und stellt somit – ähnlich wie am Ende von "The Modernist" – die Überleitung zum nächsten Kapitel dar.
Songtext
---
Transition (confessions of a nihil god)
I can feel the change uprising
hear them coming, right behind me
free from the disillusion
fight for my own rebellion
lend me your ears
and let me tell you a tale from the book of life
don't be afraid get along your way
take your chance and do never look back
soon you will be as old as me
and then you will understand
down in this cave where the sun is not shining
but sorrows are waiting for you
no one will hear you so fly to the stars
and escape from this place and let go
hold on me
and get to the stars
hear them, calling
echoes of the past
I can feel the change uprising
hear them coming, right behind me
fight for the revolution
break down the walls of wisdom
changes will come
the transition is done
in the end i wish that i
have never discovered this place
and if i close my eyes
I see the stars and they fall from grace
lost in space
stars will shine on
don't give up, stay strong
believe me
holy bells are ringing
look down to the yard
falling right apart
come fly with me
prayers are not the key
bleesing the oddites
dream
---