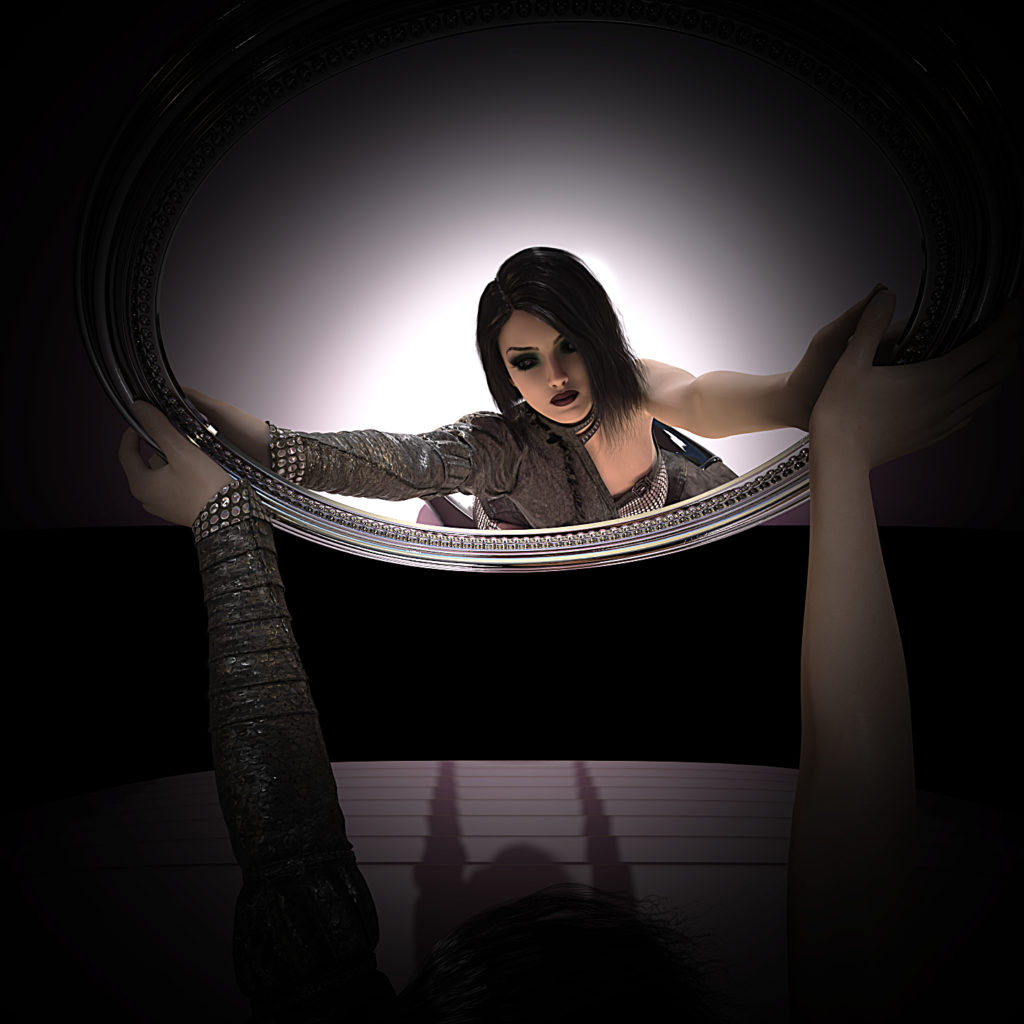 Idea & Origin

The finale of Chapter 4 begins restlessly and somehow ominous. This is supported, among other things, by the fact that this song has very few repetitions. The individual melodies usually only appear again in a modified form, so that in principle there are no identical parts within the song.
The complexity compared to the other two songs has been reduced a bit, which is also reflected in the slightly shorter playing time. The song is divided into six parts, with the third part being particularly striking, i.e. the section after the first break in which Oddward is locked in the dungeon. Here, the two fellow prisoners are each characterized with their own leitmotifs, which reappear at a later point in time in a modified form. The bass theme stands for the older man who is reminiscent of the older Oddward, as he already appeared in "Pale Aurora and the rhythm of the stars". The following section, mainly carried by the piano, represents the young woman who was also locked up in the dungeon and who has similarities with Aurora.
The increased use of sound effects is due to the fact that a lot happens in the plot in this song. The effects highlight the distinctive turning points at the relevant points (capture, dungeon, escape). Since the last section takes place for the first time outside of the holy yard, musically, a conscious break was made here, which symbolizes the turning away from this place and the renewed ascent towards space. The mysterious narrator's voice at the end provides the summary / insight from this chapter and thus – similar to the end of "The Modernist" – represents the transition to the next chapter.
Lyrics
---
Transition (confessions of a nihil god)
I can feel the change uprising
hear them coming, right behind me
free from the disillusion
fight for my own rebellion
lend me your ears
and let me tell you a tale from the book of life
don't be afraid get along your way
take your chance and do never look back
soon you will be as old as me
and then you will understand
down in this cave where the sun is not shining
but sorrows are waiting for you
no one will hear you so fly to the stars
and escape from this place and let go
hold on me
and get to the stars
hear them, calling
echoes of the past
I can feel the change uprising
hear them coming, right behind me
fight for the revolution
break down the walls of wisdom
changes will come
the transition is done
in the end i wish that i
have never discovered this place
and if i close my eyes
I see the stars and they fall from grace
lost in space
stars will shine on
don't give up, stay strong
believe me
holy bells are ringing
look down to the yard
falling right apart
come fly with me
prayers are not the key
bleesing the oddites
dream
---