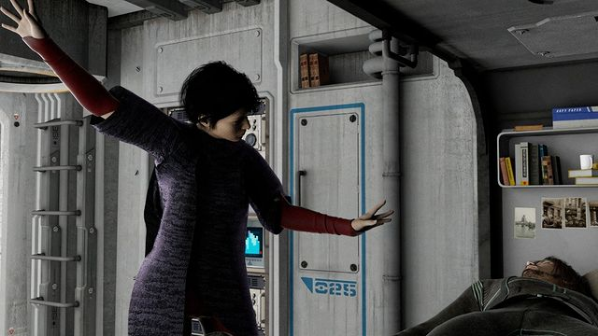 Idea & Origin

The title tells its own tale. Most of the time the song is very slow and quite dark and thus a strong contrast to its predecessor "Lithium Dreams". It may be significant that this song was the first that was written for "The Modernist", because it was clear from the start that it should be about a darker future vision.
The song is relatively complex and repeatedly falls back on certain melody patterns that are interpreted differently by different instruments. The confusion and disorientation that Oddward experiences in the new world of "Cloud Platoon" should be made clear with the help of the individual facets, which are often similar, but ultimately only turn out to be variants of the original form. Even more than with "Lithium Dreams" the song was decorated with many small arrangements and samples to reinforce the impression of enchantment when entering a completely foreign world. The song is also characterized by the many vocal passages, which are primarily intended to accompany the thematic introduction to the second chapter. In detail, however, the developments and entanglements can already be seen here, which can be found both in the music and in the lyrics.
At the end of the first chorus it says with comparatively hopefulness "this is my journey, and I miss you" and at the end of the second chorus the text deviates a little and paints a much darker picture of the situation: "this is my darkness, my lonely home ". "Low Level Lights" is probably the piece with the most depth within the second chapter.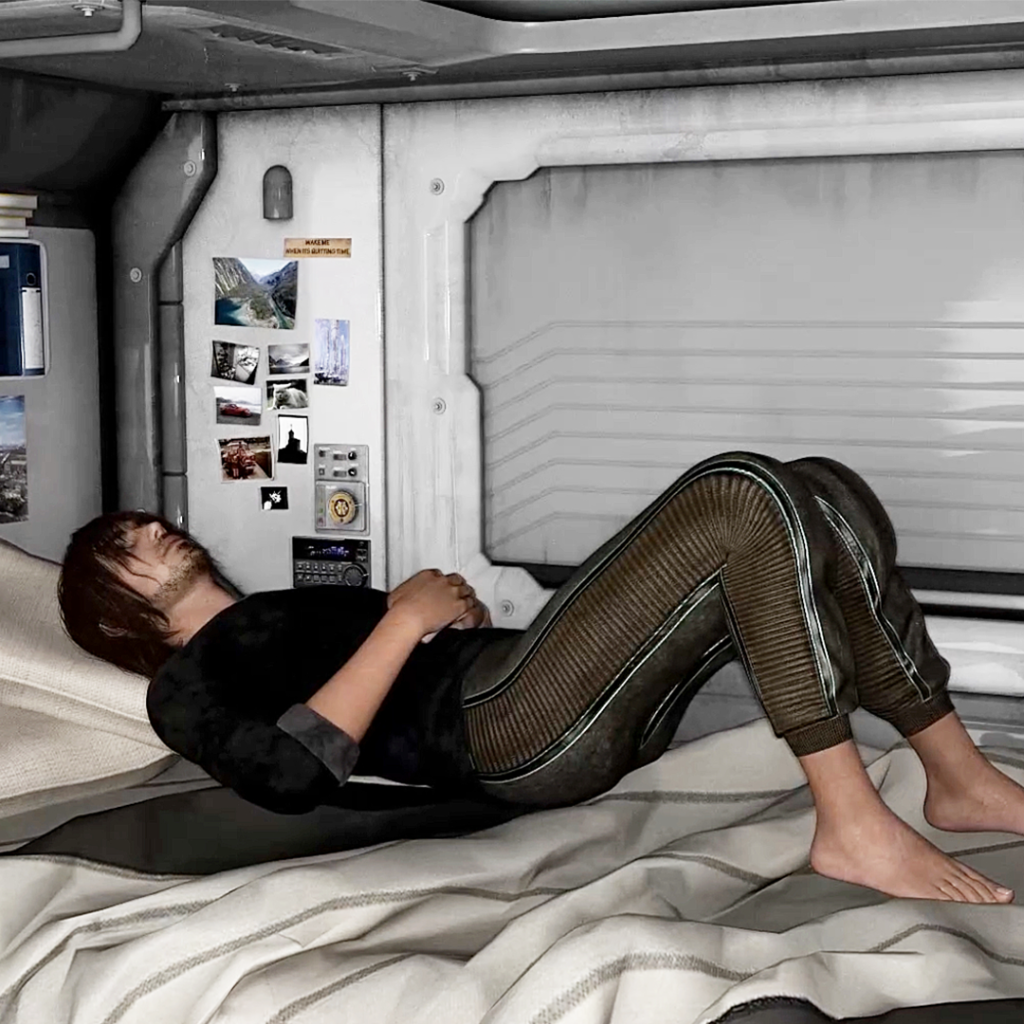 "no more lights and no more doors – and in the end I know – that there is darkness"

Oddward awakens from a troubled dream
Lyrics
---
Low Level Lights
dream on and feel
what it's like when you
need someone who will please
and adore you too
keep the light and
stay by the fire
before you are
lost in time or in darkness
i wake up
can't see no more
but i can feel the change
unless I see you're
gone away
escape once more
but I feel still the same
I have felt before
Light me
and guide me
all through the
night and show me how to
find what I'm looking
for my lovers
far away from
this is my journey
and I miss you
see the moonlight
feel the rain falling
keep in mind that the
cause of your darkness is you
I get up
will leave once more
and I will still believe
you are at my door
no more lights
and no more doors
and in the end I know
that there is darkness
Light me
and guide me
all through the
night and show me how to
find what I'm looking
for my lovers
far away from
this is my darkness
my lonely home
---