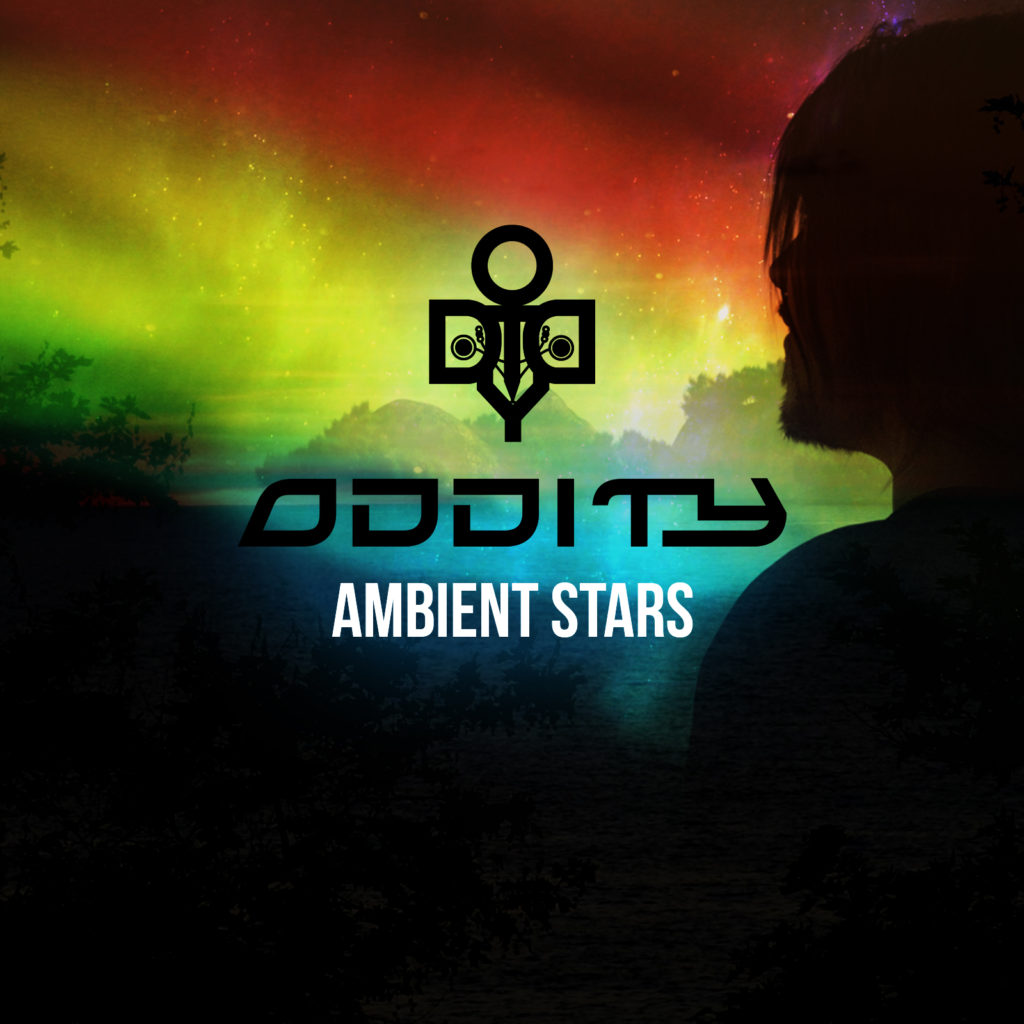 Key Data
music written by TNGX
lyrics written by Fred Austin
artwork by TNGX
produced, mixed & mastered by TNGX
recorded in Oldenburg / Germany / Europe
release date April 5, 2021
duration: 10 minutes
Songs:

Ambient Stars
Black Soul
Tastes like fire
The story behind the music
One year after the release of "The Modernist", "Ambient Stars" appears as a kind of reflection of the first EP "Ecstasy Of Souls". "Ambient Stars" is a quieter piece of music and strikes new notes within the cosmos of ODDITY. This has to do with the fact that the EP is kind of a look back at the history within the first EP. In terms of content, the same lyrics were used as in "Ecstasy of Souls" and musically, however, completely reinterpreted. Oddward is more mature now. He looks back, has calmed down, and tries to come to terms with what happened back then.
In the first song and title track of the EP "Ambient Stars", he remembers the time with Aurora, which he now perceives completely different. If he had perceived everything very wildly and confused at the time, he now perceives everything much more calmly and also a little more transfigured than it happened then. In the second song "Black Soul" too, Oddward tries to classify the events of that time differently and maybe even gloss over them a little. At least he tries to weave a common thread in his story in order to be able to process it better. The third song "Tastes like fire" is a small stylistic break, which expresses the ambivalence in Oddward's world of thought. The fourth song from "Ecstasy of Souls" was not reinterpreted on "Ambient Stars". One of the reasons for this is that "Waves will wash away the emptiness" in the original version basically reflects the mood in which "Ambient Stars" was written.
Oddward feels alone, surrounded by nature, the night sky, and stars. Little to no people and mostly anchored in his now reflective world of thoughts. In the past, he had perceived everything directly and unfiltered, but now he is more in a position of second-order observation and tries to calmly and carefully reflect on his previous life in order to better understand himself.