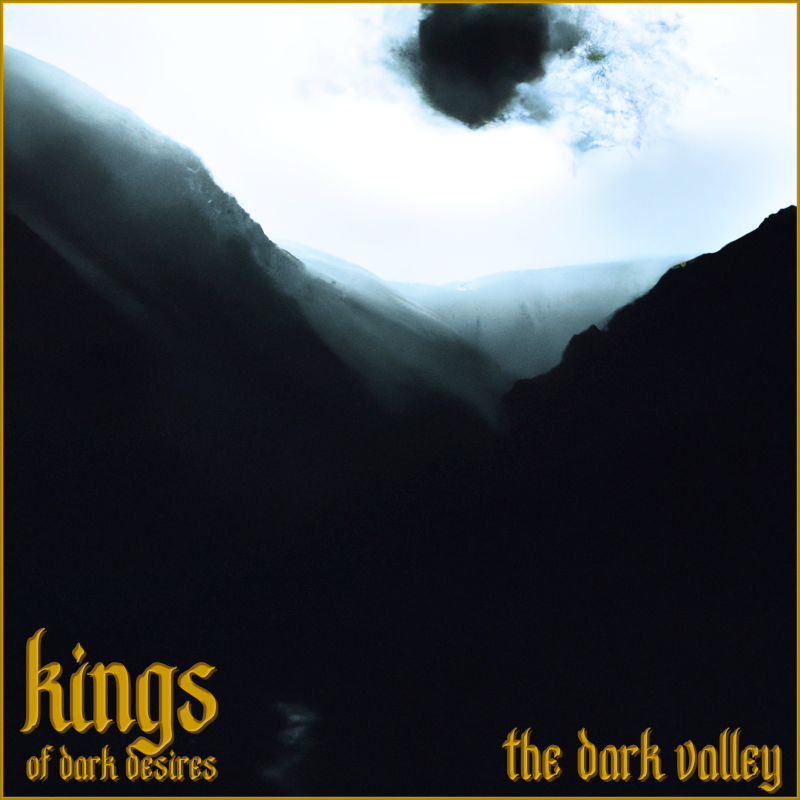 Idea & Origin
The song is actually the first one written for the album, which served as a kind of blueprint for the following songs, although the sound evolved a bit after that.
The synth intro as well as the outro were only added after the rest of the song was finished, in order to clarify the special mood, which is marked by darkness/loneliness as well as a spirit of optimism. The eponymous Dark Valley is both the calm before the storm and the starting point for a fateful, dark journey. This gives the song a parenthesis, so that it stands completely on its own, but at the same time marks the intro to the album.
Storyline
The descent into the DARK VALLEY. Out of normality, into the dark fantasy world. From the DARK VALLEY, the dark hero promises freedom, peace and redemption, although he already suspects that the path he has chosen is not easy.
Lyrics
---
The Dark Valley
In a dark valley
lies the freedom
In a dark land
lies the truth
In a dark time
there is murder
In a dark world
There is truth
It hides what should not be found
It is the darkness that protects it
Before the light and before the people
The cold it likes
You find it only here
It is the old time that it takes
It is the darkness to live
You want to be the one
without the sun
And there is a battle below
Get in touch, it won't make much
Just darkness
to suffer
below
I arrived in the dark valley
breathing in the cool clean air
looking around
and enjoying the sight of nature
Ready for all that to come